Desi Bhojan



Welcome to Desi Bhojan's Lunch/Dinner Box Menu


Bhojan Deluxe
Monday - Friday : Dinner or Lunch

Bhojan Premium
Monday - Friday : Dinner or Lunch

Bhojan Standard
Monday - Friday : Dinner or Lunch

2 kinds of Vegetable

(Dal or Kadi or Tamato Saar)

Rice

6 Chapati

Salad

Appetizer

Pickle

Papad

Dessert

One Vegetable

(Dal or Kadi or Tamato Saar)

Rice

4 Chapati

Salad

Appetizer

Pickle

Papad

Dessert
One Vegetable

(Dal or Kadi or Tamato Saar)

Rice

2 Chapati

Salad

Pickle

Dessert
Deluxe Bhojan Price

Premium Bhojan Price
Standard Bhojan Price
$110
$75
$50
Bhojan prices are weekly. Standard, Premium and Deluxe orders are 3 days minimum. Please check terms.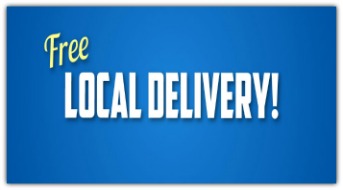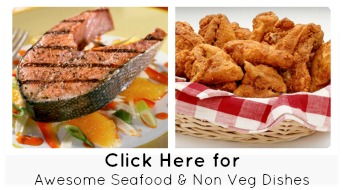 Free delivery subject to terms.




Indian Cuisine - A Brief Description


A Brief Introduction To Indian Cuisine : Indian Cooking derives from a 5000 year old time line, during which it has evolved significantly over time and the varying influences brought into the country by various rulers and travelers. It has not lost its original identity, rather, it has become richer with the assimilation of the myriad influences. This is very apparent in some of the unique regional cuisines.
Indian cuisine is characterized by the use of various spices, herbs and other vegetables, and sometimes fruits grown in India and it is also influenced by the widespread practice of vegetarianism in Indian society. Each family of Indian cuisine includes a wide assortment of dishes and cooking techniques. As a consequence, it varies from region to region, reflecting the varied demographics of the ethnically-diverse Indian subcontinent.
Hindu beliefs and culture have played an influential role in the evolution of Indian cuisine. However, the cuisine across India also evolved as a result of the subcontinent's large-scale cultural interactions with Mongols and Britain making it a unique blend of various cuisine. The spice trade between India and Europe is often cited as the main catalyst for Europe's Age of Discovery. The colonial period introduced European cooking styles to India, adding to the flexibility and diversity of Indian cuisine. Indian cuisine has influenced cuisines across the world, especially those from Southeast Asia and the Caribbean.
The popularity of curry across Asia has led to the dish being labeled the "pan-Asian" dish. Curry's international appeal has been compared to that of pizza. Though the tandoor did not originate in India, Indian tandoori dishes, such as chicken tikka, enjoy widespread popularity. Historically, Indian spices and herbs were among the most sought-after trade commodities. The spice trade between India and Europe led to the rise and dominance of Arab traders, to such an extent that European explorers such as Vasco da Gama and Christopher Columbus set out to find new trade routes with India, leading to the Age of Discovery.




Preparation


Desi Bhojan Meal Preparation : Our meals are prepared in a sanitized environment and with utmost care. Unlike restaurants which use frozen raw foods, every ingredient in our main course menu is freshly bought and prepared the same day of serving, usually within hours of delivery - Guaranteed. Every ingredient we use is of the highest quality. We use pure Ghee and pure Olive Oil to prepare our appetizers and main course dishes.

We take great pride in the quality of our cuisine. A meal from Desi Bhojan is an experience perhaps only your Mom could rival.






Meal Description
Vegetables


Our Vegetable Offerings : We offer a wide choice of vegetables in our weekly menu. To review the different kinds of vegetables dishes you will receive in your meals, please check below.



Baigan : Bhagara Baigan, Baigan Masala, Baigan Barta, Stuffed Baigan, Aloo Baigan, Baigan Fry, Baigan Curry.



Paneer : Paneer Tikka Masala, Paneer Tikka, Paneer Burji, Paneer Mutter, Paneer Makhani, Paneer Pasanda.



Palak : Palak Paneer, Palak Masala, Palak Channa, Palak Aloo, Palak Moong dal, Palak Saag.



Gobi : Gobi Mutter, Gobi Aloo, Gobi Masala, Gobi Badal, Gobi Burji.



Vegetable Mix : Vegetable Korma, Vegetable Jalfrezi, Vegetable Pasanda, Navratan Korma, Vegetable Makhani.



Bhindi : Bhindi Masala, Bhindi Fry, Bhindi Do Pyaza, Stuff Bhindi.



Aloo : Aloo Mutter, Jeera Aloo, Dum Aloo, Aloo Bhaji.



Individual Veggies : Cabbage, Tendora, Kantola, Papdi, Gavar, Padval, Suran, Raw Banana, Arvi, Dudhi with Channa, Mooli ki sabji, Mix vegetable sambhar.




NOTE : If there is a certain vegetable of choice missing and you would like it to be included in your order, please let us know.



Our Appetizers


Our Appetizer Offerings : Our appetizer menu is a delectable combination of age old traditional dishes and an assortment of Desi Bhojan's original creations. To view the appetizers which will be included in your meals, please check below.



Appetizers : Samosa, Samosa Chat, Kachori Chat, Kachori, Coconut Kachori, Peas Kachori, Dal Kachori, Kasta Kachori, Khandvi, Patra, Papdi Chat, Methi Gotha, Methi Pakora, Sabudana Tikki, Aloo Tikki, Palak Pakora, Cocktail Samosa, Khaman, Dhokla Sandwich, Dhokla, Batata Vada, Patties, Mix vegetable Pakora, Paneer Tika, Paneer Pakora, khakra.



Salads & Side Dishes


Our Salad Offerings : We prepare fresh salad combinations every day right before serving hour. So you are assured of only the freshest mix of leafs, fruits and vegetables on your plate.



Salads & Sides : Russian Salad, Plain Salad with choice of dressings, Raitha, Bhoondi Raitha, Pineapple Raitha, Mix Fruit Raitha, Mix Veg Raitha, Green Chutney, Mango Chutney, Tamarind Chutney, Red Chilli Chutney, Garlic Chutney, Mixed Pickle, Mango Pickle, Lime Pickle, Chilli Pickle, Garlic Papad, Pepper Papad, Plain Papad.



Sweets & Dessert


Our Sweets / Dessert Offerings : What would a meal be without desert? Top your delicious meals with authentic Indian sweets assorted by Desi Bhojan's own kitchen.



Sweets & Dessert : Gulab Jammun, Kala Jammun, Rasmalai, Rasgula, Bhoondi Ladoo, Magas, Gajjar Halwa, Dudhi Halwa, Besan Ladoo, Burfi, Assorted Peda, Jalebi, Shevai Kheer, Shevai dry, Kheer, Moong dal Halwa, Mix Fruit, Mix fruit custard, Sheera, Mysore Pak.



Sweet Drinks : Sweet Lassi, Khara Lassi, Mango Lassi, Strawberry Lassi, Falooda.




Terms, Conditions & Ordering Process


Lunch/Dinner Box :


1] Weekly delivery runs from Monday - Sunday.
2] Payments for following week is to be made on Friday prior to Monday's delivery.
3]
Any delivery order placed during mid week will be prorated to applied number of days.
4] Minimum delivery days are three days of the week. Our delivery is free within 10 miles of our business.
5] Outside of the 10 mile delivery zone there will a ten percent [on total order] delivery surcharge, not included in the base price.

Events :


1] Private events are welcome. There is a fifty percent deposit required.
2] Seven day cancellation notice prior to event date is required to avail a hundred percent deposit refund.
3]
Less than seven day cancellation notification will incur a cancellation fee of twenty five percent of deposit amount.
4] Hundred percent of event payment is due two days prior to the event date.



Desi Bhojan ~ Ocala, Florida : Phone : 352 274 9193 : 352 873 0315